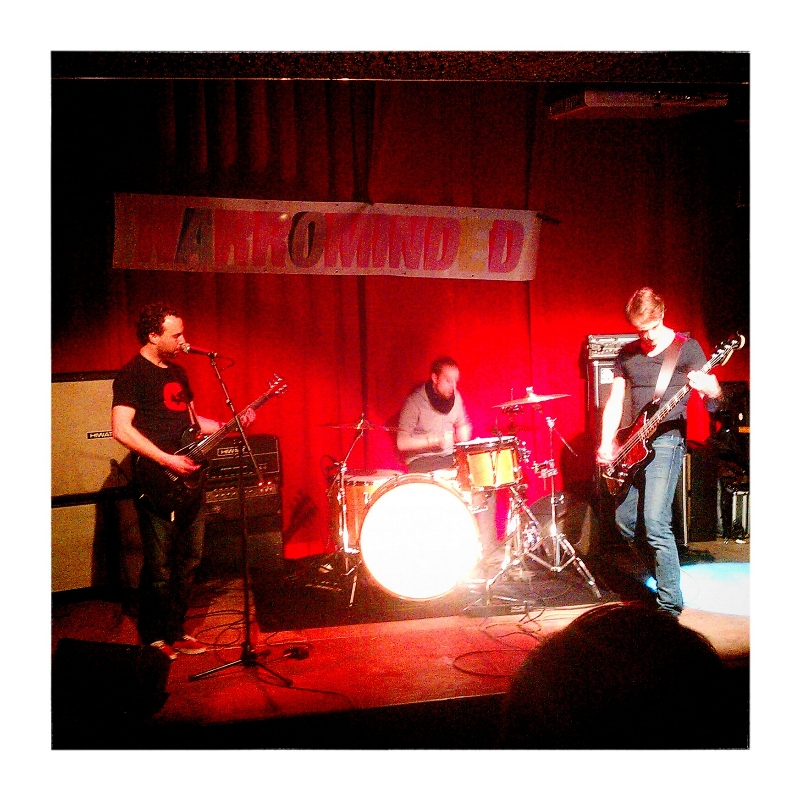 After twenty years full of releases, concerts and festivals the Dutch record label Narrominded is ending its operation. In the coming years founders and owners Lars Meijer, Coen Polack, Stijn Dissen and Gabry de Waaij want to focus on the making of their own music, leaving not enough time to run a record label.
Since its founding in 2000 Narrominded has put forth a catalogue of more than 80 albums with music from – mostly Dutch – underground artists, including Gone Bald, Puin+Hoop, Spoelstra, Katadreuffe, Hydrus, Glice, Fine China Superbone, Matto Frank, Peal, Rooie Waas and Makazoruki. The label also put out a 4-part Split LP series with contributions from Kettel, Cor Fuhler, Mats Gustafsson, Legowelt and Accelera Deck.
While the releases were very different in musical nature – ranging from noise rock to electro and from synth pop to free improvisation -, they all came from the hands of idiosyncratic artists who followed their own path, with little regard for convention. This led to a strong sense of connection between the musicians in the world of Narrominded. Lars Meijer: 'Most of all it was (and it will always be) a journey of meeting like-minded people who try to play their own music and find their own sound and don't give a damn about what is hip or trendy.'
Stijn Dissen: 'I think we succeeded pretty well in providing an independent platform for music that didn't fit in the mould. Our platform could help by giving it some visibility, no matter how modest it sometimes was. It's not that I wouldn't have hoped for wider recognition for some of our releases, but we sure never compromised any of the choices we made with anything like that in mind.'
In the meantime the four owners also worked tirelessly on their own musical careers. Lars Meijer (Hunter Complex) released his records 'Open Sea' and 'Dead Calm and Zero Degrees' in the last few years on the USA and UK labels Death Waltz and Burning Witches. 'White Spider' by Garçon Taupe (Stijn Dissen) appeared on Gooiland Elektro/Enfant Terrible. Coen Oscar Polack made his LP 'Haarlemmerhout' for Moving Furniture Records. Gabry de Waaij's band Life Savings released their debut LP 'The Remote' on Narrominded last november, making it the last release on the label.
Listen to the full Narrominded catalogue on Spotify.
Read personal highlights, memories and thoughts from the owners of the label below.
Continue reading